BWRT Training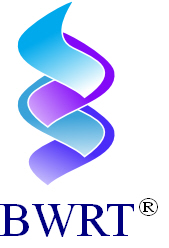 BWRT® unlike anything else you will have studied 
​It's fresh and not a 'rehash' of any other talking therapy
BWRT training in Australia
About BWRT®
BWRT® stands for 'BrainWorking Recursive Therapy®, a model of psychology and psychotherapy created by UK professional therapist, Terence Watts, MCGI. It's a totally confidential method that does not require your client to reveal their private information or personal secrets and it is carried out in a completely conscious state. Like many other modern therapies, it allows a 'core of privacy' – in fact, as a practitioner you only need to know how your client feels and how they would prefer to feel instead. BWRT® is a completely new and different therapy based on the latest discoveries about the way the brain works and how it affects our moods, behaviour and emotions.
​Only Certified Practitioners have been trained to deliver BWRT® and all have to adhere to a strict ethical code. Find out more at http://www.bwrt.org.
Wendy Campbell is currently the only  approved BWRT® trainer in Australia.
What other practitioners have said about BWRT  Testimonials
For training dates BWRT Training Australia
Who can attend?
Level 1

BWRT® Level 1 Training is open to all Psychotherapists, Psychologists, Clinical Social Workers, Medical Doctors and Counsellors.

The training assumes that you already have a sound knowledge of working with people and their problems and are currently in practice. The course is designed for the professional mental health worker, professional therapist, psychotherapist, psychologist, counsellor or medical practitioner currently in practice. 

To find out more about BWRT® you can visit the BWRT website here, and the British BrainWorking Research Society here. As you might expect, the training is thorough and provides a rapid method to work with, among many other issues:

Phobic response patterns
Habits
Eating disorders
Depression
Anger
Generalised anxiety disorder (GAD)
Social phobia
Trauma
PTSD
OCD

BWRT® has been described by Rafiq Lockhat, Clinical Psychologist, past Senior Lecturer Dept.Psychology, University of Western Cape, SA, and he says:
"BWRT is, in my opinion, the most radically transformative discovery to hit the established world of Psychotherapy since Freud. It has revolutionised the way psychopathology is conceptualised and the way psychotherapy is done. BWRT works because it is not someone's personal theory but a psychotherapy grounded entirely in Neuroscience and what that brain actually does with information. And the best part is that we have not even come close to discovering the range of conditions that BWRT can be applied and adapted to."
 About the Trainer
Wendy Campbell has over 19 years experience in adult, children and family counselling obtained through working in community agencies, employee assistance services, government departments, including 10 years in private practice.
Wendy has skills and experience in cognitive behavioural therapy, trauma therapy, child therapy, mindfulness therapies, interpersonal, relationship and family therapy. Wendy has also trained as a Clinical Hypnotherapist and is a certified BWRT Practitioner.
After discovering BWRT in 2016, Wendy completed Level 1 and was so impressed by the results she achieved with clients she travelled to England in May 2017 to complete Level 2 and attend the Inaugural BWRT World Congress.
Email – info@bwrttrainingaustralia.com if you require any further information