Relationship Therapy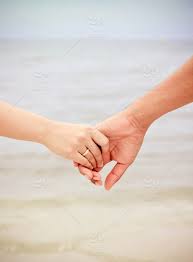 WENDY CAMPBELL PSYCHOLOGY
Gottman Method Couples Therapy Online
Wendy is trained in Level 1 and Level 2 of The Gottman Method of Couples Therapy.  The Gottman Method draws on the knowledge and results of 40 years of research and clinical practice to help couples break through barriers, and improve the level of connection, intimacy and understanding within their relationships. Online Gotttman Method Couples Therapy is structured, evidence-based, and goal-oriented.
Gottman Method Couples Therapy is designed to help couples:
Increase closeness, respect and affection
Increase understanding between partners
Resolve conflict when partners feel stuck
Improve communication
The Process
Assessment – Relationship Health
Therapy
Phasing out of therapy
Assessment
Session 1: Understanding your relationship
The first session is a joint session. In your first session, you and your partner will have the opportunity to share what has brought you to couples therapy and we will discuss the history of your relationship.
After session 1: Completion of the Online Gottman Relationship Check-up
Each partner will complete the Gottman Relationship Check-up online.
You will be given individual usernames and passwords so that you both complete the 480 questions about friendship, intimacy, emotions, conflict, values and trust, as well as parenting, housework, finances, individual areas of concern and more. This information will be sent to your therapist.
Session 2 – Individual session partner 1
Session 3 – Individual session partner 2
Session 4 – Feedback session 75 minutes
Both partners will attend a joint online session with the therapist. Feedback regarding the assessment process will be provided, including the strengths and weaknesses of your relationship. We will discuss potential goals for relationship therapy and work together to develop a plan regarding the duration of therapy and the frequency of sessions.
Therapy
Research has shown that frequent sessions are helpful at the beginning of therapy. Weekly sessions are recommended if possible, to enable you to learn new communication skills and begin to make positive changes in your relationship.
Therapeutic interventions are designed to help couples strengthen their relationship in three primary areas:
friendship
conflict management
creation of shared meaning.
Couples learn to replace negative conflict patterns with positive interactions and to repair past hurts.
Interventions designed to increase closeness and intimacy are used to improve friendship, deepen emotional connection, and create changes which enhances the couples shared goals. Relapse prevention is also addressed.
Some of the relationship issues that may be addressed in therapy include:
Frequent conflict and arguments
Poor communication
Emotionally distanced couples on the verge of separation
Specific problems such as sexual difficulties, infidelity, money, and parenting
Phasing out of therapy
In this final stage, we will "phase out" of therapy meeting less frequently in order for you to integrate new relationship skills and to prepare for life when therapy is no longer required.
Fees
Relationship Assessment and Therapy – per session $270
Make an enquiry